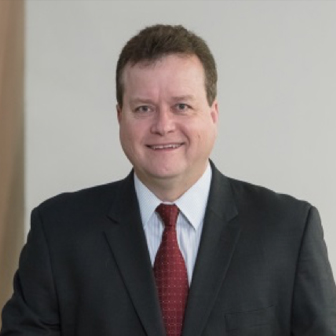 Robert LaCaze 总裁
拜耳全球肿瘤事业部总裁
Robert LaCaze is a senior bio-pharmaceutical executive with more than 28 years of experience in the industry. Throughout his career he has served in multiple operational and strategic roles involving the US, EU, China and Japan.
Mr. LaCaze joined Bayer Pharmaceuticals in October 2015 and currently serves as the Executive Vice President and Head of the Oncology Strategic Business Unit (SBU). The Oncology SBU is responsible for all strategy in Bayer's Oncology Business and consists of: Clinical Development, Regulatory Affairs, Strategic Medical Affairs, Strategic Marketing and Commercialization, Oncology Market Access and Clinical Operations. He is also a member of Bayer's Pharmaceutical Executive Committee.
Prior to joining Bayer, Mr. LaCaze spent over 25 years with Bristol Myers Squibb serving in multiple roles including his two most recent roles of Senior Vice President and Head of Product and Portfolio Strategy for Worldwide Commercialization and Senior Vice President, Global Oncology Commercialization in which he was responsible, with his R&D counterpart, for setting the vision and strategy for the Immuno-Oncology (I-O) franchise. He oversaw the early strategy for Nivolumab and lead the Global Launch of Ipilimumab BMS's first I-O drug and the Global launch of BMS's first target therapy, Dasatinib. Both of which have achieved more than $1B in annual sales.
Mr LaCaze is a member of AACR and also serves as a member of the College of Business Advisory Board for Louisiana Tech University, his alma mater. He, his wife, and two sons reside in Robbinsville NJ.